Buying or Selling a Mobile or Manufactured Home?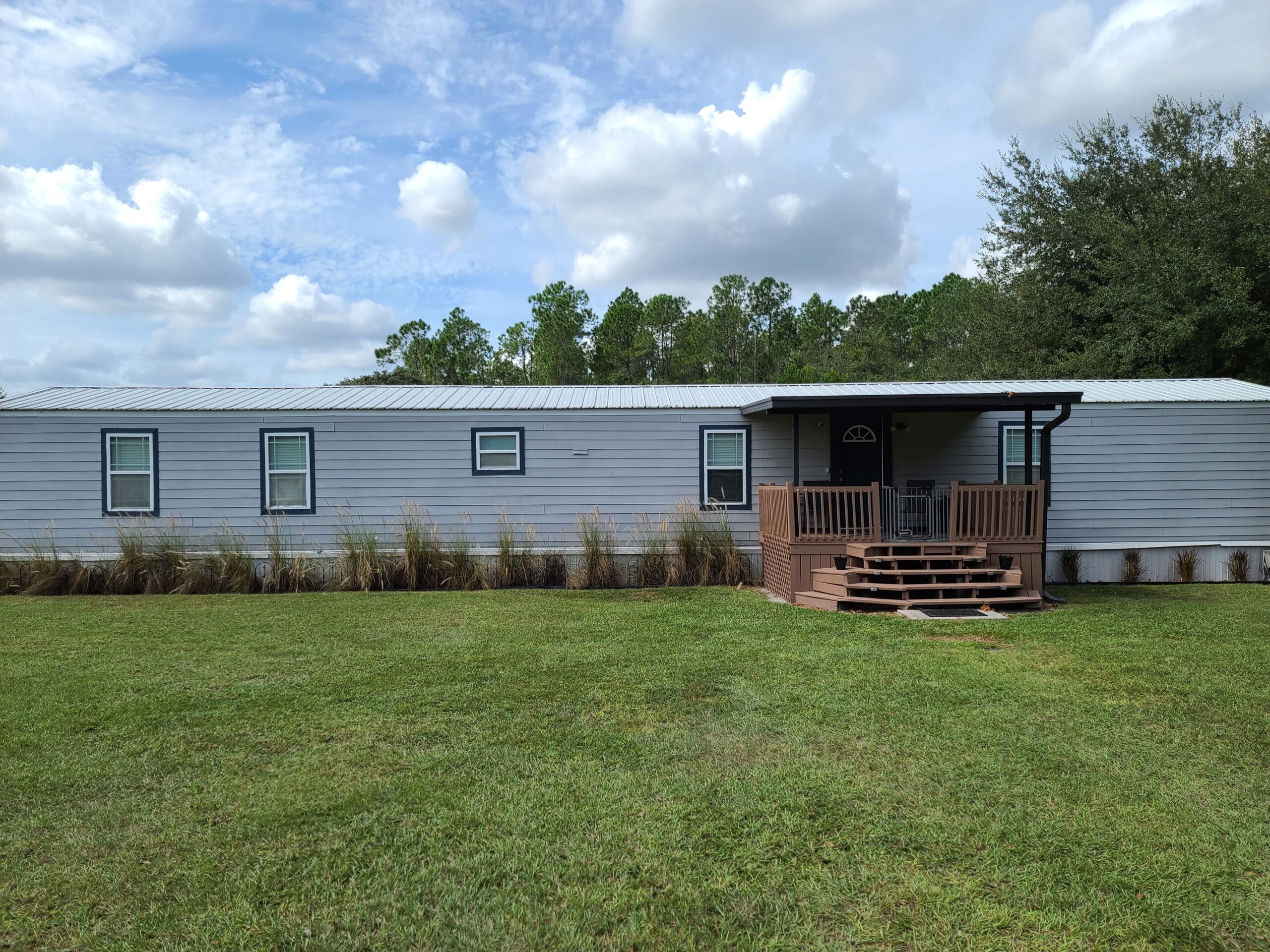 So, you have found a great property that you are interested in purchasing and it just happens to be a manufactured home. These homes are great options in the crazy market we are currently experiencing. A manufactured home will usually be a little bit more affordable but there are some catches that you need to be aware of prior to getting excited about the possibility of your new home.

Manufactured or mobile homes that include the land are what we will discuss below. If the land is not included in the sale then you will end up just purchasing the unit and then will end up paying a land lease or lot rent. These are almost impossible to finance through traditional financing.

You may ask, what is the difference in a mobile home vs. a manufactured home. Actually, they are mostly synonymous terms. They are both built off site and then moved to the property with a truck. There are many different models and floor plans available. The smaller floor plans will be "single-wides." This means it is one single unit, usually between 8-10 feet wide. A "double-wide" is exactly that double as wide as a single-wide. The manufacturer uses 2 single wide units and combines them in the center to make a larger home. There are triple-wides as well, but these are much less common.

Financing is possible but more challenging, especially for older manufactured homes. Generally speaking you will pay a slightly higher interest rate for financing a manufactured home. Also, most traditional lenders will not lend on a manufactured home that is older than 1976 or a "single wide." The lenders consider these to be too risky for a traditional home loan where the real estate is used as the collateral. Most lenders consider manufactured homes to be a depreciating asset so as they age they lose value. This is why the lenders set an age limit for traditional financing. Older homes or single wide homes are usually best purchased with cash in hand instead of financing.

Insurability is also a hurdle when purchasing a manufactured or mobile home. Most insurance companies see these homes as a higher risk. That being said there are only a few companies that will offer a policy for a manufactured home in our area. The insurance premiums will usually be a bit higher than a comparable block home in the same area. Older mobile homes are not as wind resistant and wind coverage is a large part of the insurance premiums in the State of Florida. Many insurance companies will also ask for a few additional items to include a foundation inspection report, a picture of the VIN or manufacturer's plate, and a typical 4 point inspection report. Lenders will also likely ask for these reports if you are financing the home purchase.

Manufactured homes are great possibilities when looking for your next home. They are usually a little more affordable and likely to include more land than the typical subdivision home. Don't rule these homes out if you are finding little inventory in your home search. With that said you will definitely want a seasoned agent in your corner that has helped with the sale and purchase of manufactured homes. Don't go it alone, a seasoned agent will be worth their weight in gold for these types of transactions. That goes for the sellers as well – don't try to sell on your own! There are many pitfalls for sellers when selling a manufactured home and a seasoned agent can help you navigate the process! Call us today for answers to all of your questions!