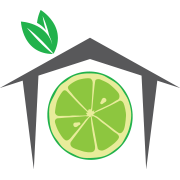 Key Lime Real Estate, Inc.
Our goal at Key Lime Real Estate Inc is to provide you with a fantastic experience that you will tell your family and friends about. Our agents are here to help you navigate your real estate transaction no matter whether you are a first time home buyer or a seasoned investor.
Toni was very helpful and polite. Found our home and closed quickly. Thanks!

Janis has the utmost integrity! She would not do a bad deal for anyone!

Rob has helped us with 3 real estate transactions, everything has worked perfectly and we strongly recommend you use Key Lime Real Estate. Rob knows the area very well and it has shared his knowledge with us through each of the deals he helped us complete.

I wanted to let you know how I feel about Janis.

I had an opportunity to take a position in Sarasota that I just could not pass up.  It was an improvement on many levels for me professionally and it put me closer to may parents since I was coming from Columbus, OH.

..and that was where Janis came in and helped me more than I can say.

I needed to, in no particular order...

- put in my resignation

- box up my home in Columbus

- move my stuff to Sarasota

- sell my home in Columbus

- find a place to live in Sarasota

...and do this in 3 weeks.

I needed help to find a place to call home in Sarasota and Janis did that and more.  She helped me find a place to live and helped me to keep the stress levels manageable when they started to rise.  I'm not sure what I would have done if Janis was not there to help me, but I think it would have involved at least one or two weekend trips to Florida to talk with people to work out where to rest my head at night.  I don't even what to consider what my stress levels would have been or how I would have looked and acted when I started my first day of work.

For all of that and more, I can not thank Janis enough.

If anyone ever asks me about finding a place to live along the Gulf Coast of Central Florida there is only going to be one persons name I will give them, Janis.

Brian H.

Janis works hard, knows the industry, and will be your best asset through the process of buying or selling.

Toni is very professional, attentive to detail and very easy to work with. She stayed the course through a very trying and frustrating selling/closing process. Toni is a straight shooter and extremely honest with her clients. I can highly recommend her to anyone seeking a truly professional realtor. Toni had our home under contract within 5 days at full offer price. The service was wonderful. I gave Toni all my trust and she listed and sold it for market value when other agents wouldn't.

"If you want dedication, attention to detail and someone who thinks outside the box to get you in your dream home…Toni is the answer!! Toni possesses the passion to make your dream come true! Don't pass up the opportunity to allow Toni to find you the perfect place to call home…call her today, you won't be disappointed!!" tpratt226

Toni was our real estate agent when we were looking to purchase a new home more suitable for our growing family.  Toni was wonderful to work with.  She was professional and courteous at all times.  She helped answer all our questions and helped us every step of the way.  We thought we knew what we were looking for, but once we started looking, we refined, several times, what we really wanted.  Toni was patient with us during the process and guided us to really find what we were looking for.  We ended up finding the perfect home for our family.  It has the perfect layout and suits our family well.  It is wonderful being in a home that fits us, and we could not have done that without Toni!  We highly recommend anyone looking to buy or sell a home to contact Toni.

Rob goes above and beyond what is expected. He is always one step ahead and is so down to earth. He makes the selling process (in my experience) as painless as it can be!

If your looking for a great Realtor Rob from Key Lime Real Estate is your go to guy. He was recommended to me by a colleague who bragged so much about him I had to give him a call when it was time for us to buy. Rob didn't disappoint! He worked hard to find us just the right home. Very knowledgeable and knows his trade quite well. When we looked at several properties he brought things to my attention that I would have never known to look for. (Like aging roofs, slopes toward the home and potential water issues, and potential upcoming big ticket items). I asked so many questions in our 2 month journey looking for the right home and Rob was happy to answer all of them. I was never a bother to him. Trust me when I say that I had lots of questions too. His vast knowledge of real estate and homes in general make him a great asset to have in your corner. Another great thing about Rob is he doesn't pressure you about anything. He knew the style home we were looking for and was patient with us every step of the way. If the house didn't feel like home we just moved on. I never once felt pressured to make a decision. Rob was very professional and very easy going. A true expert in the real estate market. We got outstanding service from Rob and I would highly recommend him to anyone looking to buy or sell their home.

"Toni is a great agent, I would definitely work with her again!"

Toni has stuck by before and after the sale of our old house and the purchase of our new house. Toni and Key Lime Real Estate rocks. Highly recommend.

Janis is a Great sales person with a caring spirit that strives to be honest, providing everyone in the buying and selling market an honest and fair deal!

Toni is Honest and hard working. She's all about you.

Rob and the whole team at Key Lime Real Estate went above and beyond to help us find and buy our house. They made the whole process of buying and selling a house so easy and really enjoyable. I would recommend them to anyone looking to buy or sell a house! Thank you so much for taking your time to get to know what we wanted and really care enough to find the perfect house for us.