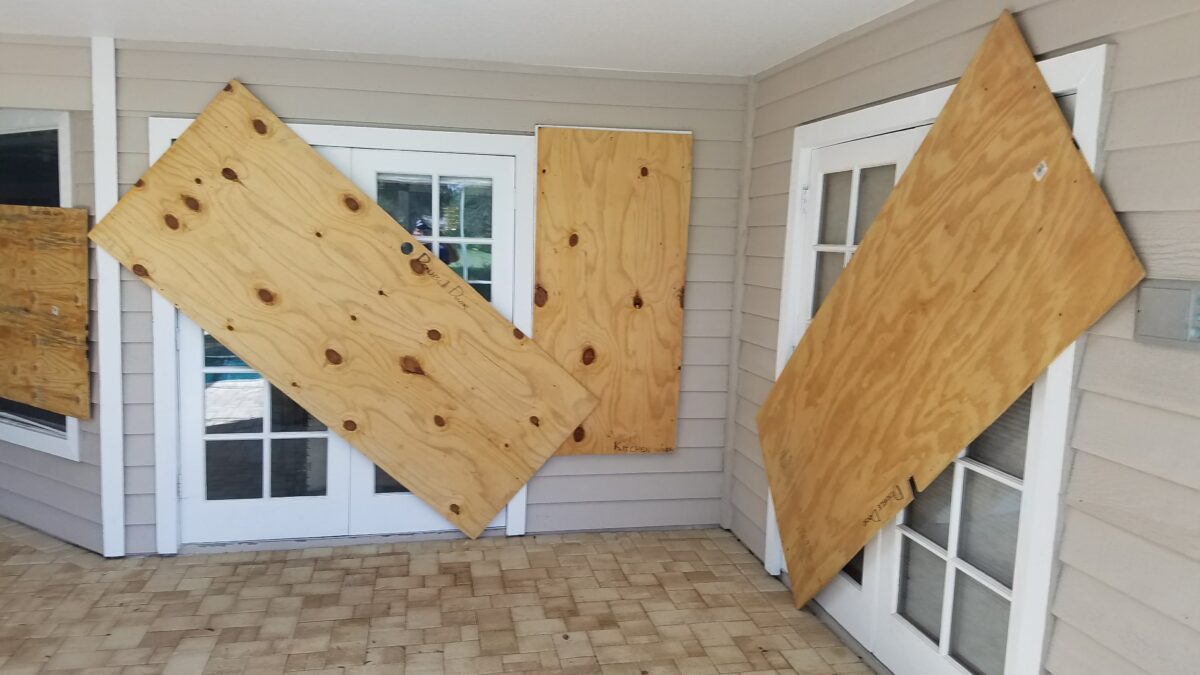 This blog is coming to you late in the 2020 Hurricane season primarily because the Tampa Bay area is just now at risk of experiencing its first hurricane or tropical storm of the 2020 season. Tropical Storm Eta is forecast to come onshore just north of the Tampa Bay area during the late hours of Veteran's Day 11/11/20.
First, hurricane season for the continental USA is June 1st thru November 30th. Most hurricanes originate off the western coast of Africa and gain strength and speed as they progress westward thru the south Atlantic. That being said several hurricanes develop from low pressure weather systems right in the warm waters near Florida and Cuba.
You may be curious, what exactly is a hurricane? Basically speaking it is a very low-pressure cyclone system of thunderstorms and strong winds. A low-pressure cyclone becomes a Category 1 hurricane once its sustained winds reach 74mph. There are 5 categories of hurricanes which are based on the sustained winds of the storm. Category 1 is from 74 – 95mph, Category 2 is 96 – 110mph, Category 3 is 111 – 129mph, Category 4 is 130 – 156mph and the strongest, Category 5 is any storm with sustained winds in excess of 157mph. Anything from Cat 3 and up is considered a major storm and there is a significant chance of property damage, injury, and loss of life. These storms can be slow or very fast moving across the earth's surface. It is usually better if the system is moving quickly because it has less potential to damage property with sustained strong winds, excessive rain, and flooding.
Now, what can you do to prepare for an impending storm? First, the National Oceanic and Atmospheric Administration (NOAA) is the agency in the USA that provides the best updates for storm tracks and forecasts. Their website is very easy to use and provides a lot of useful info. www.nhc.noaa.gov. Check this website frequently or other local weather forecasters when a storm is forecast to impact your area.
You should make a plan early in the season to determine what you will do when a storm is forecast to impact your area. This plan should start with knowing your evacuation zone. This zone is different from your flood zone. This will determine whether or not you should evacuate when your local government orders an evacuation for your zone. Make sure you know and plan for evacuation routes, this is especially important if you live in an area with only one way in and out. Plan to evacuate away from the storm's track. If the storm is forecast to go from Tampa to Jacksonville, go south towards Miami. Maybe look on the bright side and se this as an opportunity to visit friends or family, or even grab a short vacation in Key West. If you can't evacuate to a friend or family member's home there are shelters that you could plan to evacuate to. Check FEMA's website, www.fema.gov to determine the closest one to you. Once you have formalized your plan make sure to go over it with the rest of your family. Everyone should be on the same page ahead of a storm making landfall.
Make sure your insurance policies are up to date. This is extremely important in the event you unfortunately experience damage from a storm. Make copies of policies and keep them in a safe place.
Do what you can to remove outside furniture and loose objects that could turn into projectiles and cause even more damage. A small potted plant could become airborne and break a window or cause damage to your home. Board up windows and doors if possible, windborne debris can damage windows very easily and then you will have a significant amount of water damage on the interior of your home.
Plan to lose power, possibly for an extended period of time. You should make sure that your cell phone is charged and that you have spare batteries, flashlights, and a first aid kit. If you take prescription medicines, make sure that you get a refill if it will be needed in the next few days. Make sure that you keep your prescriptions near you in the event you need to evacuate on short notice. Several gallons of water would be a great idea. Each person requires at least a gallon of water per day for drinking and cooking.
Access to clean water and fresh food could prove difficult in the days after a storm if there is significant damage in your area. Don't forget that if your home loses power you may not be able to prepare food for several days. You may not be able to keep your fresh food refrigerated. If you live in a home with well and septic, be prepared to not have fresh water supply. Your home's well pump requires power to provide your home with water.
Access to gasoline could also be challenging in the days following a storm. Make sure that you have at least one vehicle that is fully fueled in the event you need to evacuate. It is possible that you may have to travel several hundred miles before finding available fuel.
What most people may not consider is that once the storm has passed and done its damage you are not completely in the clear. The days following a major storm may prove to be more challenging than the storm itself. Several days without power, water, refrigerated food, and air conditioning can stress even the most seasoned Floridians.
The website www.ready.gov recommends the following as a good starting point for supplies:
3 gallons of water per person.
3 day's worth of food per person.
Battery powered radio to receive updates in the event you lose power.
Flashlight with extra batteries.
First Aid Kit.
Whistle
Duct Tape and Tarp in the event you need to seal your home from damage.
Some non-prescription medicines such as pain relievers, antacids, and anti-diarrheal.
Eyeglasses and Contact Lenses
Baby food.
Cash
Blanket for each person
Complete change of clothing and strong shoes.
Fire extinguisher
Matches in a water proof container
Feminine supplies
Paper and pencil
Preparation is key here. You should normally have several days to plan but do not wait until the last minute. Many native Floridians will be tempted to throw "Hurricane Parties." Don't fall into that trap! When a major storm is projected to make landfall in your community, plan to evacuate. A building can be replaced, your life cannot.