What is a 4 Point Inspection?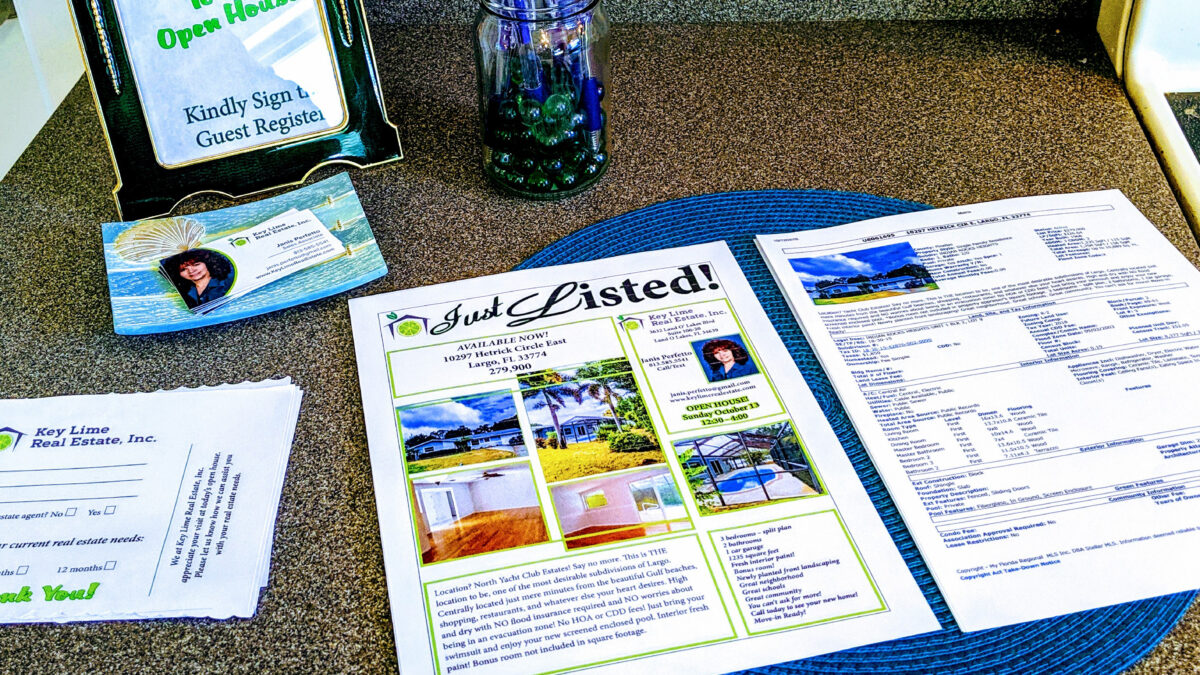 You may have heard the term "4 Point Inspection" during your home hunt or home buying process. But what is it? Well, keep reading and we will explain exactly what it is and when it is necessary.
First a 4 Point inspection is performed by a licensed Florida home inspector or in some cases a licensed Florida General Contractor. This inspection is almost always required by home insurance companies when the home is 20 years old or older. Some insurance companies will request this inspection on a younger home so check with your insurance company.
This is inspection is called a 4 Point Inspection because it covers the 4 main points of the home. These include 1. Electrical System, 2. Heating and AC System, 3. Plumbing, and 4 Roof. Each one of these 4 points must be in good working order and the roof must have "remaining life" in the opinion of the inspector. There is a standard form that the inspector will complete to describe each one of these systems. The inspector is also required to attach pictures of each one of these components so that the insurance company may review.
The electric system will be inspected to determine the panel age, whether it has fuses or circuit breakers, the size of the panel in amps, the type of wiring in the house (copper is preferred), and whether or not there are any hazards present.
The heating and AC system will be inspected primarily to determine that everything is in working order and the age and/or date the last update was completed. The inspector will also note whether there are any hazards present.
The plumbing system will be inspected to determine what type of piping is in the home. This would preferably be copper and/or PVC. If it is anything different the insurance company may have an issue with writing a policy. The inspector will also determine the age of the water heater and check for any leaks in the system and note whether the plumbing is in good working order.
The roof will be inspected to determine the type of roof material, these could include shingle, tile, metal, etc. The inspector will be checking to see if there are any active leaks or damage to the roof. The inspector will also note the age of the roof and when it was last replaced and whether it was a full or partial replacement. A partial replacement would generally only happen if there were 2 different roof materials on the home, for example shingle on the main roof and a metal roof on a porch or patio.
Recently, insurance companies have been refusing to write new policies or renew existing policies for homes with roofs that are more than 15 years old. In many cases this should be challenged if the roof is in good working order and a licensed inspector, contractor, or roofer has given the roof a good bill of health with many years of "remaining useful life."
So, why do insurance companies request this particular inspection? They do so to determine the amount of risk in writing the homeowner's insurance policy. Insurance is all about risk. Homeowner's obtain insurance policies to reduce the risk in the event something happens to their home. Insurance companies want to reduce their risk in a payout. They require a 4 Point inspection to determine the amount of risk of them having to pay out a claim. This inspection of the major points of a home helps the insurance company determine whether they want to write a policy at all and also what to charge for an annual premium.
From a home buyer's perspective, you need to be searching for a home that will come away with a "clean" 4 Point inspection. Clean means that the inspection report does not identify any of the 4 areas that is not in good working order. If the home you are buying does not have a clean 4 Point inspection report you most likely won't be able to obtain homeowner's insurance and therefore won't be able to borrow money to buy the home.
From a seller's point of view, make sure that your home is in good working order for these 4 areas. These are not cosmetic items, these have to do with the "heartbeat" of your home. When you list your home for sale and a buyer makes you a fair offer they are going to be required to get a 4 Point inspection completed in order to obtain insurance. The deal will not be able to be completed without the home in good working order.
As always, if you have questions let us know.